Your Distributor for LOGIX ICF and Insul-Deck
Healthier Indoor Air quality -


ICF walls will not promote the growth of mold or mildew. In addition, airtight ICF buildings make it easier to control and monitor airflow and contaminants. The end result is a healthier, more comfortable environment for the building's occupants.
Quiet, Private, Comfortable


With an STC rating of up to 56 (standard 6" block), Logix ICF walls keep the outside noises outside, and ensure your privacy inside. They are also ideal for demising walls in apartments/condominiums and movie theaters.
Insulation is a major factor in determining a building's energy efficiency. However, the performance of the entire wall assembly is more telling than the insulation alone. The ICF wall is far superior to a framed or masonry wall when it comes to energy efficiency due to three important factors known as the "ICF Effect":

Continuous Insulation
Air Tightness (reduced air infiltration)
Thermal Mass

​​

​
Hurricanes and tornadoes

are no match for an ICF structure which is rated for

200+mph winds

(with standard rebar placement). By increasing the rebar in this solid concrete wall, the wind rating increases to over

250 mph

!
Fire Resistant

! Logix ICF walls have a

4 hour fire rating

, compared to a 15-minute rating for traditional wood framed walls. The expanded polystyrene (EPS) will not sustain a flame.
ICF construction is ideal for coastal or other areas prone to severe weather.
Termite Resistant

! Not only do ICF walls provide no food source for termites, Logix ICF's can be treated with Prevental which is proven to kill termites if they attempt to tunnel through the foam in search of food.
The long term monthly

SAVINGS

just pile up!

The heating/cooling costs for an ICF building are often times 50-60% less than a traditional wood or concrete block building due to the airtight thermal envelope.

Because ICF buildings are recognized as durable, superior construction, insurance premiums for ICF structures in Florida are often times 30-60% less than traditional wood framed buildings, depending on the location of the building! Coastal homes tend to benefit from the greatest discounts.

Lower maintenance costs!​​ Since there is little or no opportunity for wood rot, water damage or invasive pests in an ICF wall, it is easier and less expensive to maintain than a traditional wood-framed building.

And contrary to popular belief, the up-front cost to build an ICF home​​ is only about 5% more than a traditional wood-framed home. The monthly savings on utilities, insurance and maintenance make up for that increase in short time. Not to mention the peace of mind that comes with knowing your family and your belongings are safe, sound and comfortable!
Copyright 2017. All rights reserved. Geosam, LLC d/b/a Maximum Wall Systems, P.O. Box 582, Eastpoint, FL (850) 519-0575
Click here to learn how Logix ICF contributes up to

31 LEED points

- truly

GREEN

building!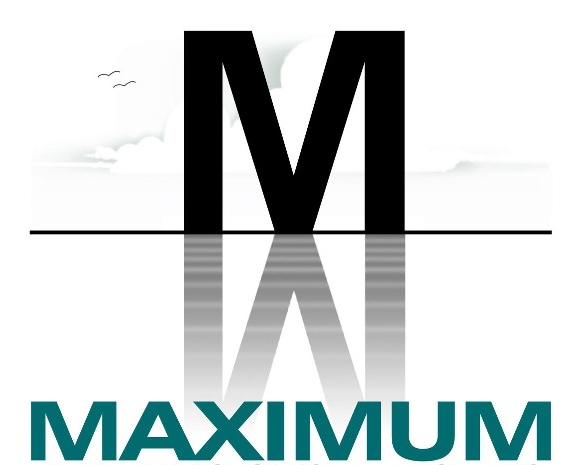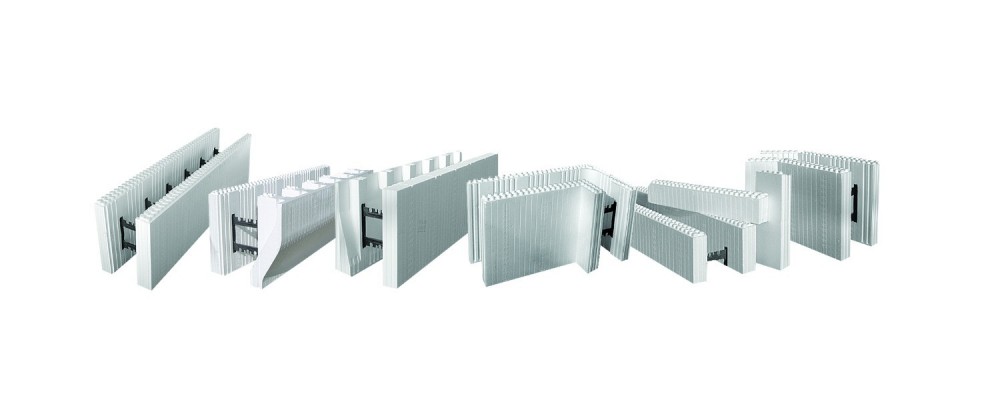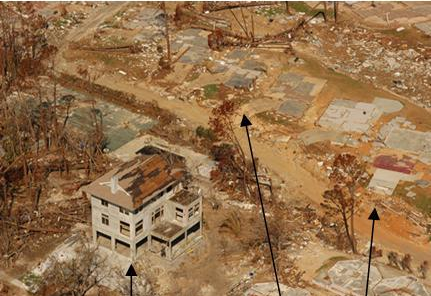 ICF house survives Hurricane Katrina while all that remains of surrounding homes are the foundations.
ICF house survives Super Storm Sandy. MUST WATCH VIDEO!
Continuous Insulation
: In a wood-framed wall, the R-19 batt-insulation only exists between the studs, which means that about 20% of the wall is not insulated (as shown in the photo to the right). The studs allow thermal bridging (where heat can pass through the wall increasing heating/cooling loads). However, an R-24 ICF wall provides continuous insulation value across the entire wall with no thermal bridging.


Air Tightness
: ​Air leakage in framed buildings (through sheathing joints, floor/wall joints, insulation gaps, etc) contributes to the majority of energy loss. But with an ICF wall, the solid concrete wall, sandwiched between two continuous foam insulation panels, eliminates opportunities for air leakage ensuring the wall will maintain its insulation value.


Thermal Mass

: ​It doesn't take long for the Florida daytime heat outside your home to migrate to the cooler interior of your home since heat naturally flows from a warmer place to a cooler place. But with a Logix ICF wall system, it would take several days of constant daytime heat for that heat to travel through 2.75 inches of insulation, then heat up several inches of solid concrete, then permeate another 2.75 inches of foam before having any effects on the interior of the building. And as night time temperatures fall, any heat absorbed by the wall during the day often times flows back to cooler exterior. The reverse would be true during winter months when you want to keep the inside of your home warm. Cooling and heating loads are reduced in an ICF building, as well as HVAC equipment size, due to the thermal mass of the concrete and high insulation value of the foam panels.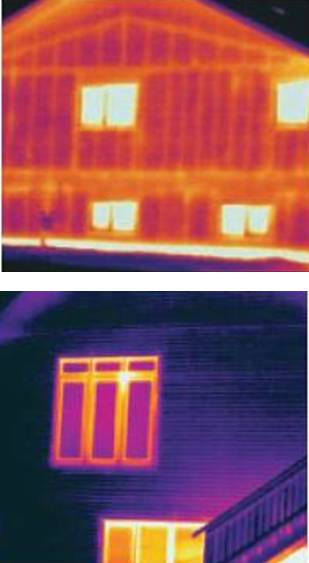 Thermal image of a wood-framed wall showing heat loss across the entire wall.
Thermal image of an ICF wall.
​Which utility bill would you want?.