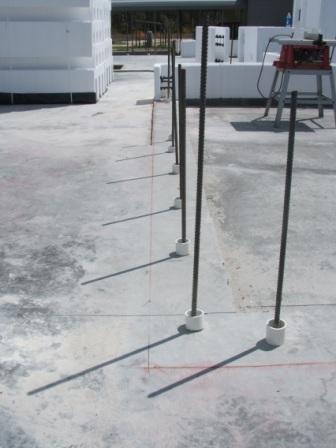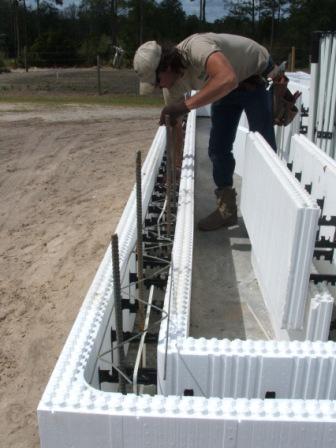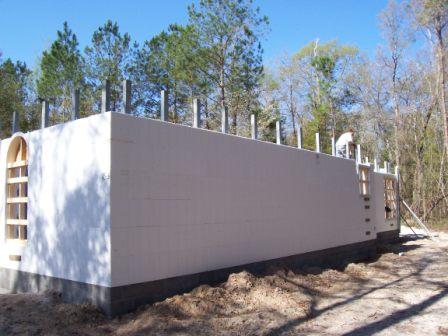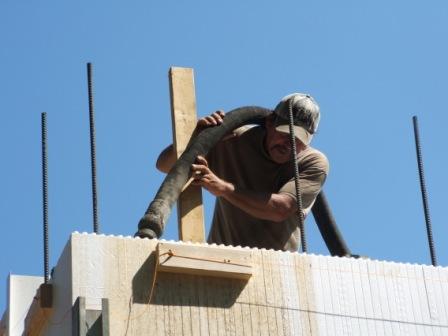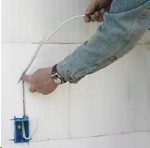 ICF Sales and
Installation


North Florida Distributor for LOGIX Insulated Concrete Forms and Insul-Deck
For slab on grade, vertical rebar is set around the perimeter when the foundation is poured (typically 24" on center).
The forms are assembled one run at a time and horizontal rebar is placed (typically every 16").
Several courses are assembled to the proper wall height, and windows and doors are framed. Vinyl, pressure-treated lumber or ICF bucking systems are used for openings.
Bracing is installed to be sure walls are secure and plumb before the wall cavity is filled with concrete.
The walls are pumped full of concrete, truss straps are wet set, the bracing is removed and the exterior shell is rock solid!
Wiring is installed quickly and easily using a hot knife to cut penetrations and channels in the foam.

Drywall is installed on the interior walls by fastening to the polypropylene webs embedded in the foam at 8" on center (twice is many fastening points as studs with traditional framing). No furring strips or additional preparation is necessary for interior or exterior applications!

Brick, stucco, vinyl, hardi-board siding or other exterior applications are applied to the outside.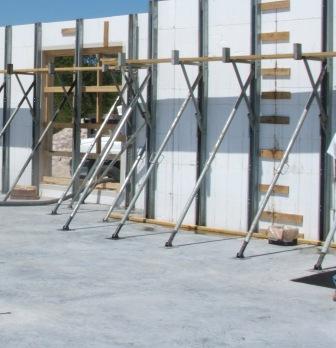 Building with insulated concrete forms is a simple process that is far less labor intensive than most traditional construction methods. The lightweight forms assemble quickly and, after being reinforced with rebar and pumped full of concrete, do not require additional steps for installing vapor barriers, furring strips or wall insulation. An ICF wall is a complete system! The forms remain in place and the wall is ready for interior and exterior finishes. Here's how it works.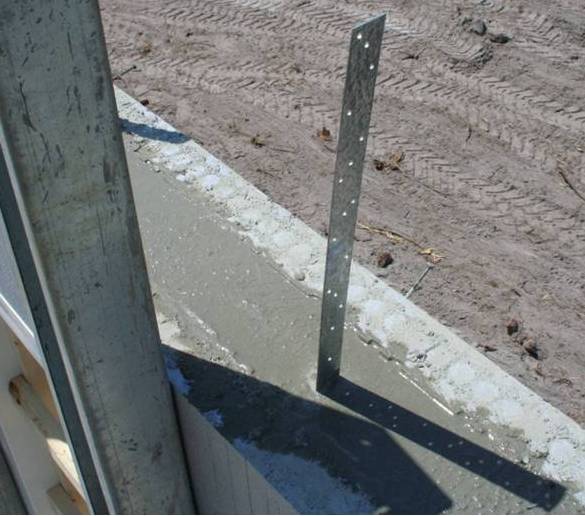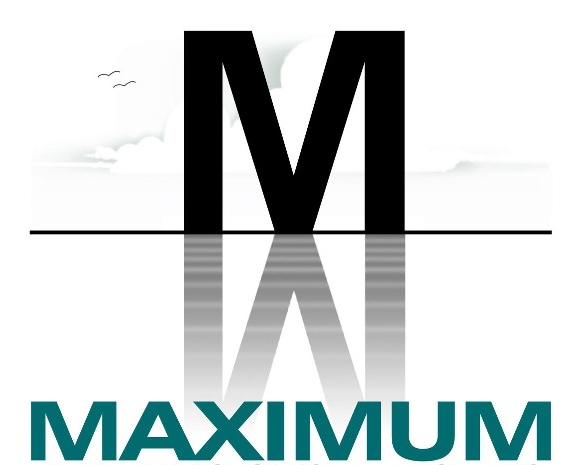 Copyright 2017. All rights reserved. Geosam, LLC d/b/a Maximum Wall Systems, P.O. Box 582, Eastpoint, FL (850) 519-0575